At Clearwater Toyota, we want nothing more than to make our customers feel happy and satisfied. With that said, we wanted to share just a few reasons why shopping with us near Dunedin will transform the route to your next new or pre-owned vehicle for the better.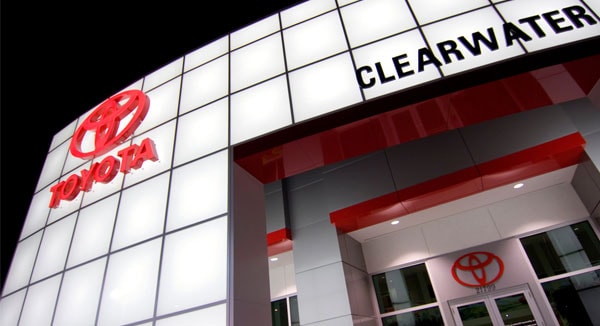 Discover the Difference in Clearwater
Clearwater Toyota, situated just 15 minutes from Palm Harbor, is staffed with plenty of tenured employees. In fact, some of our team members have called Clearwater Toyota family for more than 25 years. Regardless of who's helping you, you can count on us to be there for you through your next purchase and beyond.
We don't play games when it comes to pricing; when you buy, you'll find that fair and transparent pricing takes precedence. We prioritize this by using Sonic Price, which is derived from in-depth research on identical vehicles in the market.
Even after you buy, we'll take care of you with our highest-rated customer service. You get to enjoy lifetime car washes with every new purchase, and any time you pull in, we'll top off your fluids.
Community Matters
Clearwater Toyota is committed to community. We're currently in the process of building our eighth house for Habitat for Humanity in the Clearwater area. This is just one of the ways we express gratitude to the region.
Don't just take our word for it. See what our customers have to say about us, and decide for yourself whether you want to embark on your next investment with Clearwater Toyota by your side. Whatever day you decide to visit, know that fresh-baked cookies or fresh-popped popcorn await just for you.