Here are Clearwater Toyota, we pride ourselves on not only our ability to help our customers get behind the wheel of a car at a price they can afford, but for our commitment to serving the community. That's why we're pleased to announce that it has been a tremendous privilege to partner with Habitat for Humanity of Pinellas County in building four new homes on Milton Street for deserving families. The project was a huge success and we even received participation from Mayor George Cretekos.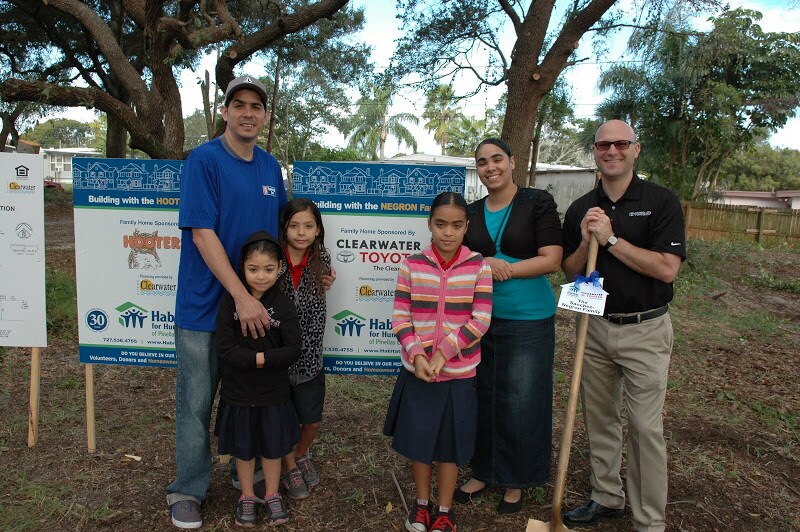 Further, Clearwater Gas Systems has also joined the likes of our team in partnering with Habitat for Humanity of Pinellas County. It's in this same spirit of generosity that we're excited to announce that we'll be involved in building another home starting April 6th. If you would like to volunteer and get involved in a mission that will forever change lives--including yours--please visit http://www.habitatpinellas.org/volunteer/ for further information.
In the meantime, feel free to visit another one of our blog posts to learn more about our involvement with Habitat for Humanity.