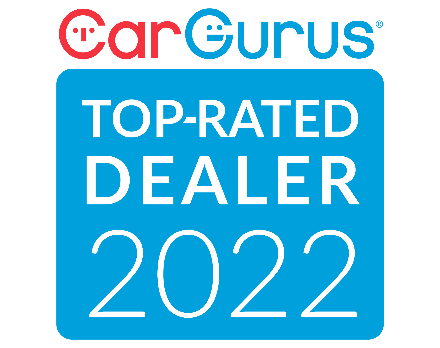 After being named a 2022 CarGurus Top-Rated Dealer award winner, it's clear to see why we're Clearwater's choice for Toyota. Our experts offer the best Toyota experience along the Florida Suncoast, and that hasn't gone unnoticed. Clearwater Toyota is honored to be named a CarGurus Top-Rated Dealer for the first time in 2022. This new accolade is just the beginning of us showcasing our commitment to excellence. See why our Toyota dealership in Clearwater has become the clear choice for local drivers across Pinellas County!
How Our Clearwater Toyota Dealership Became a CarGurus Top-Rated Dealer Award Winner
Becoming a Top-Rated Dealer is a notable accolade. This prestigious annual award recognizes dealerships that deliver superior customer service. Clearwater Toyota, a first-time award winner, earned a 4.5 out of 5-star rating from verified CarGurus shoppers. This new accolade was earned after thousands of reviews were left on CarGurus this past year. We're not just Clearwater's clear choice for Toyota. We're a Top-Rated Dealer in the entire country!
Clearwater Toyota wouldn't be a Top-Rated Dealer without the support of our loyal Clearwater customers. We want to thank our customers for their trust and for relying on us to meet all their Toyota needs. Even though we have this new accolade under our belt, Clearwater Toyota is still committed to going the extra mile for drivers around the Tampa Bay Area.
Clearwater Toyota Is Committed to Excellence
You'll see Clearwater Toyota's Top-Rated Dealer award plaque when you visit us. You drive the sale when you buy from our Clearwater Toyota dealership, located along US-19. There are Top-Rated Dealer badges around our Clearwater dealership and on our Toyota showroom floor, where you'll find Sonic Price® and a clear price. These badges serve as reminders that you're receiving a first-class experience.
As a Toyota Top-Rated Dealer in Clearwater, we create a warm and friendly environment so that you can shop and service the way you want. Our Toyota dealership is just a 15-minute drive from Clearwater Beach. Visit us today for a top-tier Toyota experience!